Description
Buy Surf Liquid Detergent Caribbean Crush. Floral, sweet scent combined with its woody, pungent perfume is both stimulating and soothing and has been said to be used to freshen laundry since Roman times. Its Surf fragrance is said to produce feelings of optimism and playfulness. Fragrance is available in washing liquid, washing powder and washing capsules and is suitable for washing both colours and whites.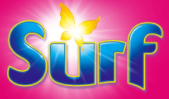 Surf Liquid Detergent Caribbean Crush
Suitable for cold washes. It delivers excellent fragrance and brilliant cleaning, and can also be used for pretreating.To use Surf liquid effectively, pour into the dosing ball and then place this in the drum of your washing machine. Then add your laundry and start the wash.
What do you think about Buy Surf Liquid Detergent Caribbean Crush? Share your reviews