Description
Buy Vanish Stain Remover Detergent Bar. Stain Remover Powder, specifically developed to make your Whites Whiter and give you Amazing Stain Removal results 1st time! The special formula penetrates and lifts the stain first time, while the whitening ingredients to help retain a brilliant whiteness in your washing.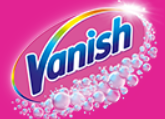 Vanish Stain Remover Detergent Bar
UK's #1 stain remover. For whiter whites & amazing stain removal results. Powerful Oxi Action formula, specifically developed for whites Versatile stain remover in wash, pre treat or soak your fabrics just add a scoop in every wash Safe for use on everyday fabrics. Chlorine bleach free formula!
What do you think about Vanish Stain Remover Detergent Bar? Share your reviews