Description
Buy Cherry Shoe Shine Polish Brown. Cherry blossom scuff cover liquid. Sponge applicator makes this product very easy to apply. Covers most scrapes and scuffs on footwear. Easy and practical, perfect must have item for back to school.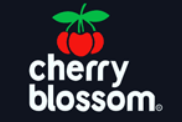 Cherry Blossom Shoe Shine Polish Brown
This product is a heavily pigmented liquid ideal for covering deep scuffs, especially on kids shoes.
What do you think about Cherry Blossom Shoe Shine Polish Brown? Share your reviews